April 1st. April fool's Day.
A day known for people to play jokes and pranks on their friends ranging from small "swap the Oreo cream with toothpaste" pranks to large "fill their car with ping pong balls" pranks. In the ski community it's simply known as Gaper Day. On this day, skiers celebrate the gapers that come to the mountain by dressing in crazy & wild outfits, reckless pond skims occasionally, and heavily drinking with their friends. Usually one of the wildest days of the season, true ski bums live for gaper day…
To understand gaper day, one must know what a gaper is: Gaper: (n)  A skier or snowboarder who is completely clueless.
These are the folks that come to the mountains once or twice a year, rent all their gear, take no lessons, and "send it" on their vacation…. meanwhile having no clue what they are doing. Some examples: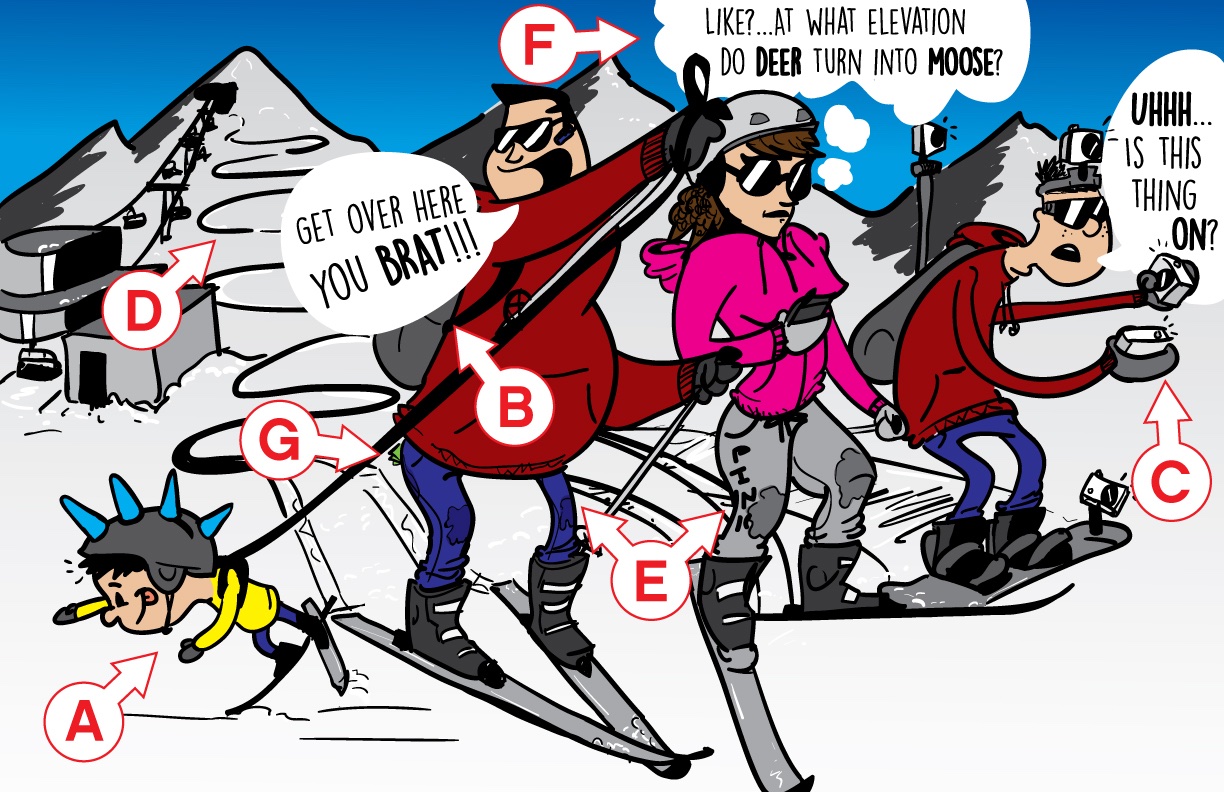 (Image from Teton Gravity Research)
A: child on a leash
B: backpack (usually filled with beers and other unesscessary items on hill)
C: Way too many Gopros
D: Riding the green slopes, not the main moutain
E: Poor choice of clothing, Jeans or leggings
F: Little to no mountain common sense
G: These are the largest spenders at mountains usually…. The resorts thrive of Gapers
A gaper gap: a large space between goggles and helmet, usually with hair or skin showing.
They also are known for their lack of good ski clothing…
Other words for Gaper include jerry, joes, jabronis